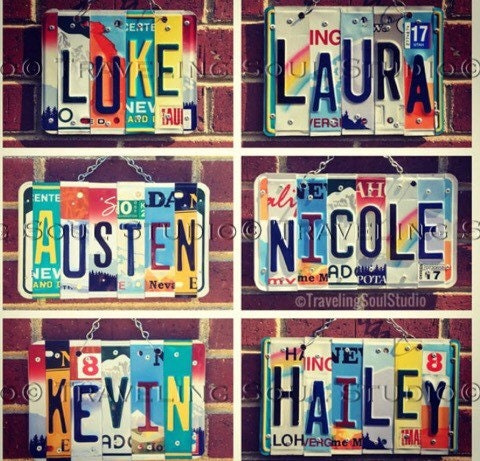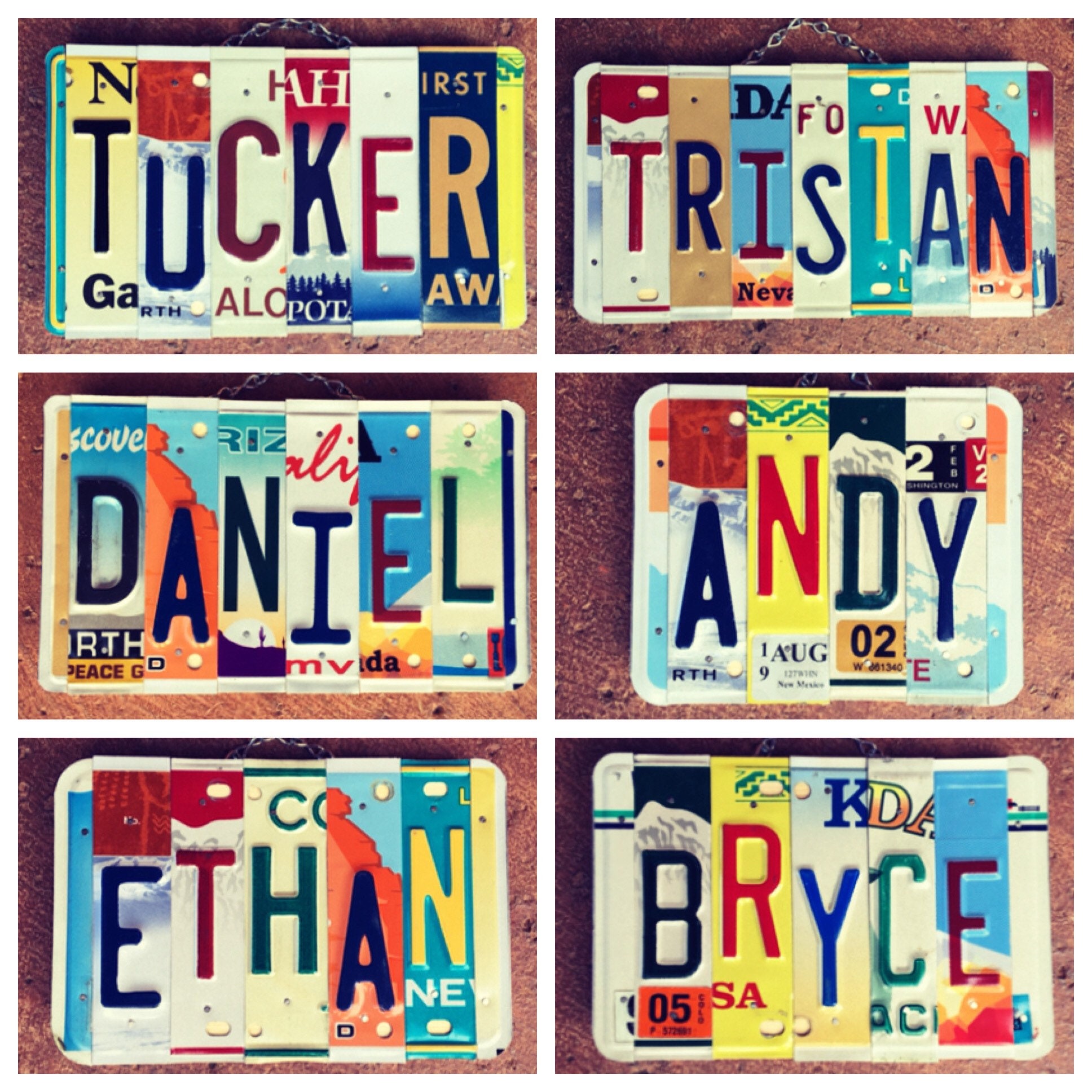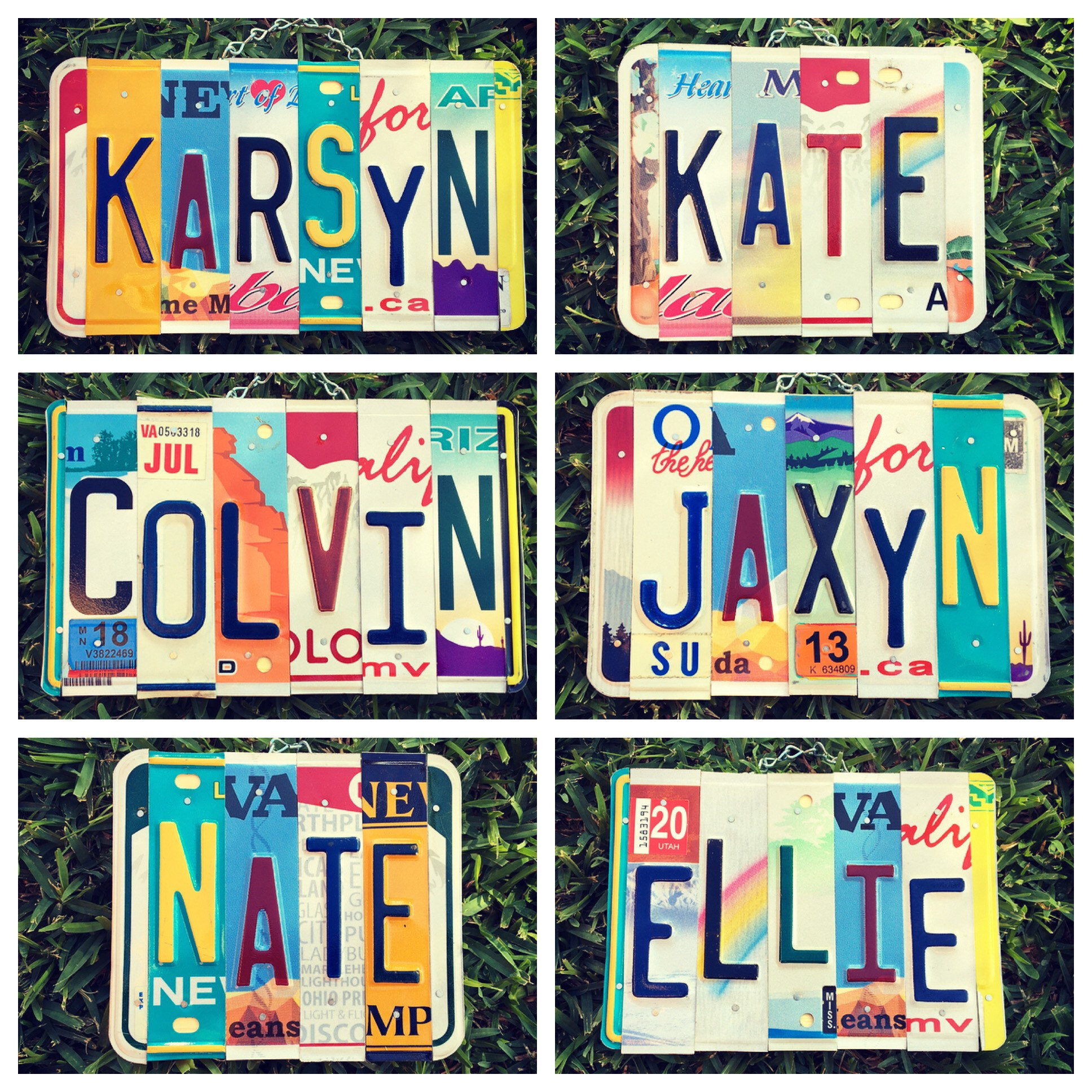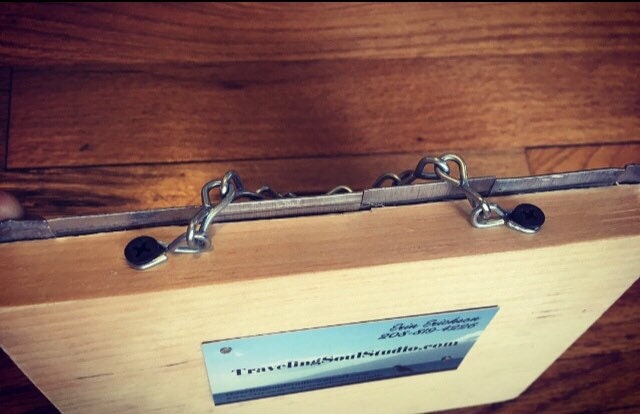 Name Sign, Gifts for Kids, Childrens Gifts, Dorm Room Decor.

Personalized Name License Plate Signs

Made to Order
Refunds
All sales final. No refunds, exchanges or returns.

If there is a problem with your order, please contact within 3 days of delivery and I will do our best to resolve issue.
Amazing quality and super cute!

O-M-G I couldn't possibly be happier about these two license plates she made for my two nephews!!!!! This is the coolest gift ever, and they will have these for the rest of their lives. Thank you thank you thank you!!!
The sign is cute BUT the edges are sharp and could cause injury. The maker left dirty sticky residue from registration stickers all over which should have been cleaned off. I'm not going to be able to give them to my grandchildren. Not good quality. Good idea poor execution.